Welcome to Ecuador! To this 109 years old Spanish Style Hacienda that has been in the Cruz Lopez family for four generations. That is call La Jimenita Wildlife Reserve or as we like to call it our little piece of heaven. Having achieve 5 years in a row the travelers choice award and in 2018 th Certificate of Excellence from Trip Advisor proves our hospitality expertise. We are in Quito, in the county of Pifo that is away from the noise and the busy life of the city. Here you will enjoy breathtaking sunsets, have contact with nature, rest and relax in a private reserve with top quality service.
We Offer you:
• 18 acres of land that are exclusive for our guests to enjoy and explore the different trails that we have.
• A family run business that will give you personal service to get the best experience of Ecuador.
• A unique destination of Quito with a patrimonial and cultural recognition from the FONSAL.
• A birders paradise with over 90 different species in one place.
Founder of La Jimenita, was born in 1963, in Quito Ecuador. In his early years he studied at the American School of Quito and in 1987 graduated from Central University with a degree in Architecture. In 1989, together with Jimena López, developed "Viejo Estilo Constructora" construction company. They have built and remodelled more than 200 houses in the Ecuadorian countryside. His main hobbies are mountain climbing, hiking and photography. He has also developed several nature conservation and reforestation projects. He is also a naturalist and history guide of our Pre-Inca archaeological site.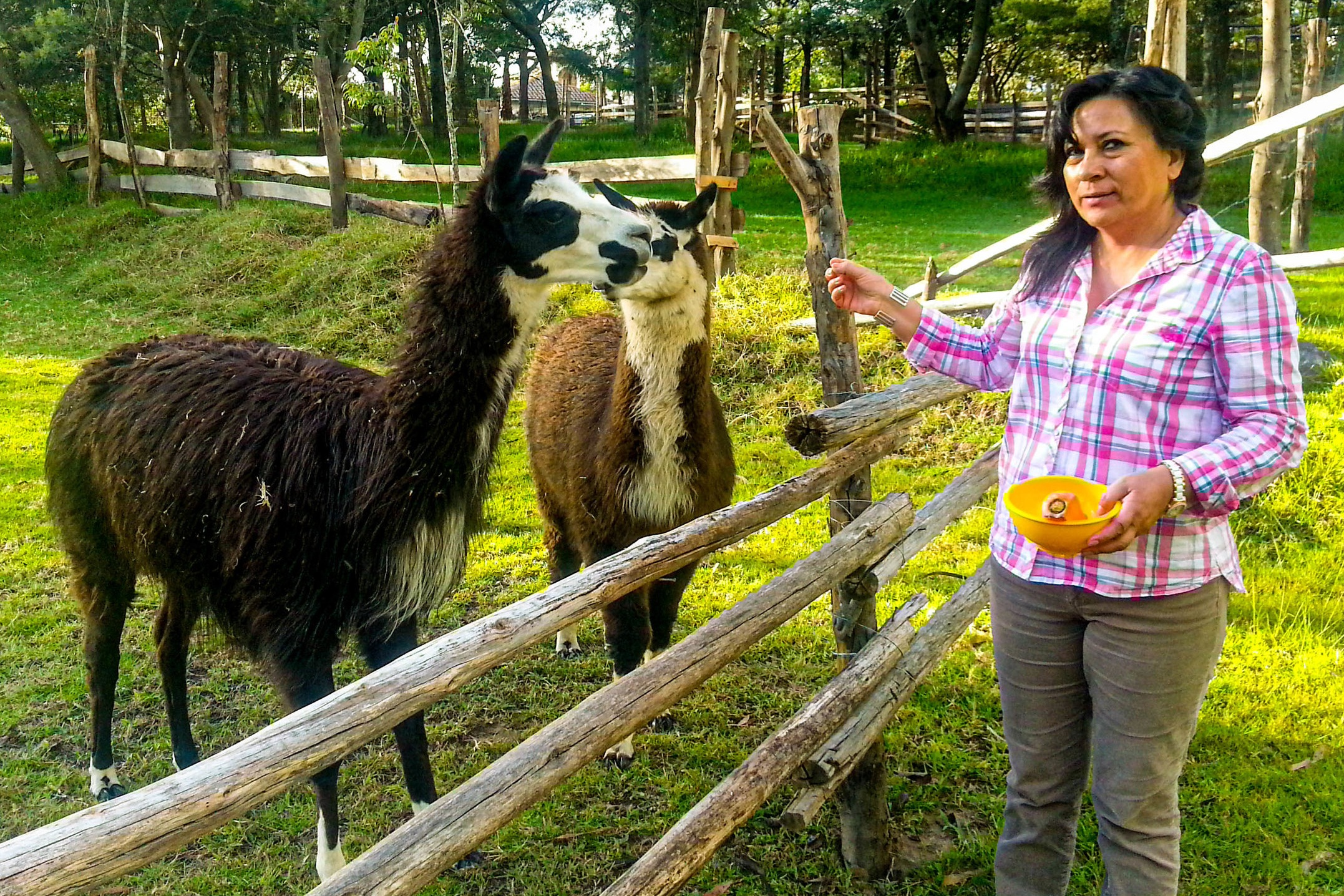 Founder of La Jimenita, was born in 1963 in Ambato Ecuador. In 1987 graduated from Central Univeristy with a degree in Architecture. Later on with Daniel Cruz started their construction business, as founder and CFO, has developed several projects in Ecuador. Now, at La Jimenita she plays a key role with her ability in culinary arts, supervises and performs all the exquisite cuisine. She has trained all the staff and has taken several courses at the Institute of Quito Cuisine. She is also in charge of all the finance department of the Hacienda as our CFO. Her main hobbies are dancing, short hikes and yoga.
The youngest son of Daniel and Jimena, graduated as a lawyer with a specialization in criminal law. He has traveled all around Ecuador, looking for places that offer a unique cultural experience and showcase the beauty of Ecuador. He is in charge of the reservations, packages and marketing of this project.
Born in Ruzomberok, Slovakia that has work in multiple resorts in Slovakia and United States. moved to Ecuador 1 year ago after obtaining her degree of Magister of Law from the Comenius University of Bratislava. She's currently in charge of the operations of the Hacienda, planning every detail for your stay to make it unforgettable.
Born the 7 of April in Urcuqui-Imbabura in the northen province of Ecuador, raised in the country side where she learned the values of protecting the land and live in harmony with the environment. She got married at the age of 19 and is a devoted wife and mother of 3 kids of 23, 19 and 12. She has been working at the hospitality business for 7 years, and she looks after all the guests, making sure you always have a smile.
Shes a Ecuadorian born and raise in Cotacachi, proud to of her indigenous heritage. She has 8 brothers and sisters. Lived in Brasil for a year in Sao Paulo. After the year she decided to return to Ecuador and be closer to her family and started working at La Jimenita to learn english and save for paying her University.
Our two friendly beautiful French bulldogs contribute to La Jimenita Experience and to our family. You'll enjoy their company in our social areas or in our walks in the trails, they are excellent guiders.
Maya Francisca is 5 year old brindle French bulldog, born in Cali – Colombia. She has a special character and smiles quite a lot. Her daily activity is chaising the Alpacas and Ducks from the Hacienda and she loves to sleep!
Fares Fransua is 6 year old brindle French bulldog, born in Hungary. He loves to guide and walk in the trails and most importantly be surrounded with guests. His main hobby other than frequently walks is to take naps regularly!